What is Airtightness and Why is it Important?
Building airtightness refers to the resistance to inward or outward air leakage through unintentional areas or points in the building envelopes. Air leakage can occur via windows, doors, cupboards, joints, joists, pipes, insulation, electrical wiring, fireplaces and more. In more simple terms, airtightness refers to the control of airflow within a building.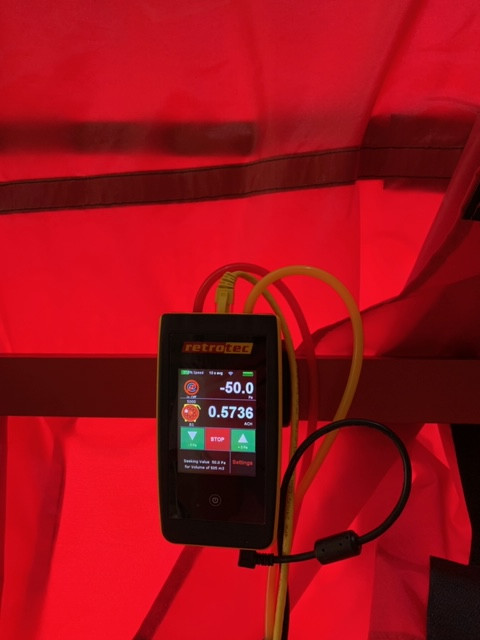 Building an airtight home is one of the keys to building an energy efficient home. Passive Houses are designed to avoid any unexpected air leakage (e.g. losing warm air in the winter) as well as warm or cold air infiltration. In order to build to Passive House standards, careful design and accurate workmanship are critical. That is why we offer prefabricated homes with an airtight envelope. Modular parts are crafted in Germany by a company whose attention to detail is world-class. Onsite assembly in Australia is then much more efficient and cost effective than a typical new build.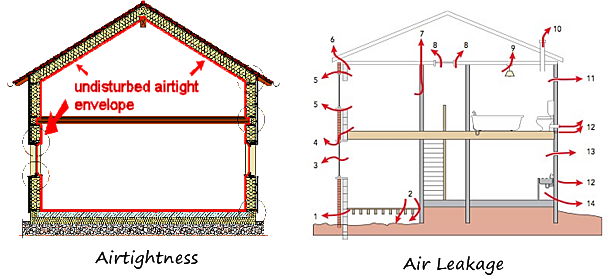 Triple Glazed Windows
Another key part of Our FabHaus design is the use of triple glazed windows (ours comply with BAL29). If you're not familiar with them, each window has three panes of glass sealed within a frame. Typically, windows will only have one or two panes. So why do we use triple glazed windows instead of single or double glazed?
Triple glazed windows are more energy efficient than single or double glazed windows. They will do a better job of keeping the heat out in the summer and keeping the heat in during the winter. Passive House windows are specified to provide high-thermal comfort even during the most severe weather events.
They are incredibly hard to break, so you have anti-burglar protection.
Quiet with acoustic separation from the street and neighbours. The insulation, careful sealing and high performance windows cut out much of the exterior noise.
All of these benefits can ultimately add value to your home.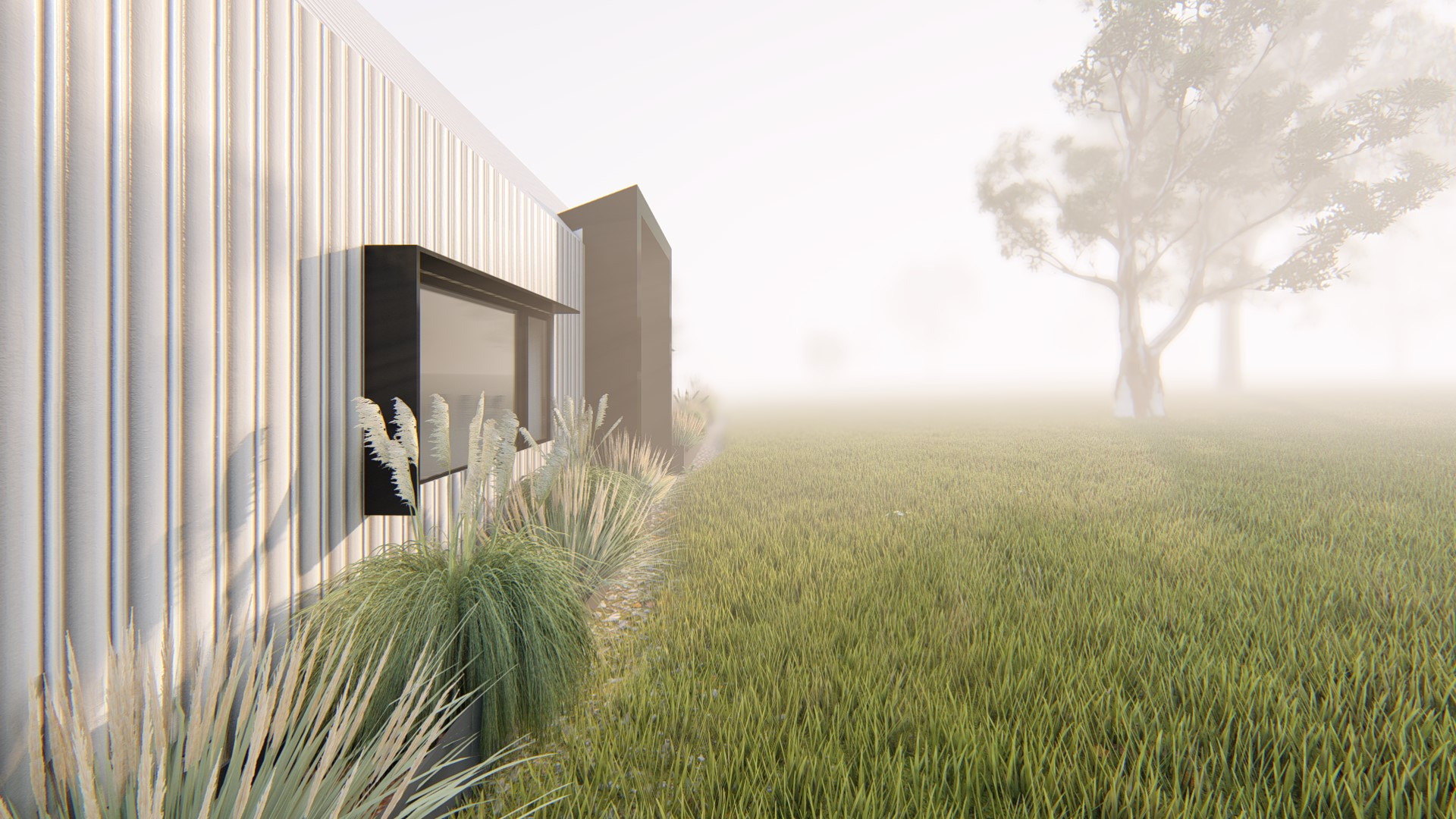 Air Change Rates
When it comes to measuring airtightness, there are a number of approaches. The most commonly used measure is an air change rate. This refers to how many times the air in the home is completely replaced when all the doors and windows are shut. It is measured per hour, using 50 Pascals pressure (ACH50). A cursory web search will tell you that the average newer home will have between 7 – 10 air changes per hour. That means that on a windy day, your house will change from warm to cold air approximately 7 – 10 times in one hour. And so, you would be heating (or conversely cooling) the air 7 – 10 times in one hour.
According to a 2016 study by CSIRO of newly constructed homes in Australia, there is a broad range of airtightness levels. They found some newly constructed homes were around 8ACH @50Pa while others were as high as 30ACH@50Pa. The national average was 15ACH@50Pa.
And what is the standard for a Passive House, and thus what we use for Our FabHaus? Less than 0.6ACH@50Pa. That means that a typical new build in Australia is more than 20 times leakier than a Passive House! Even when we look at the low end of acceptable averages for typical new builds, Our FabHaus is airtight!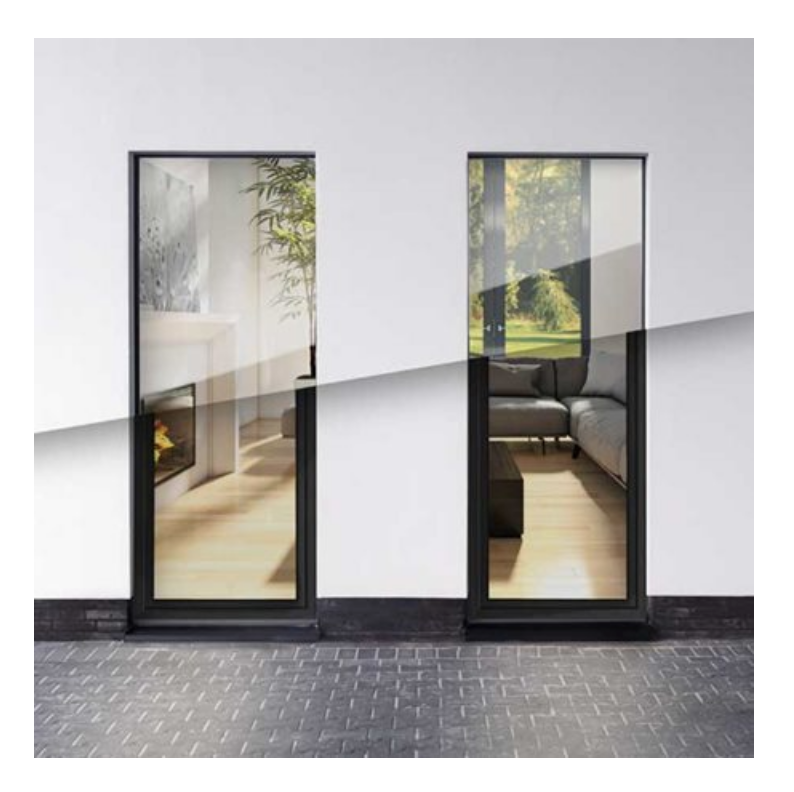 To know that a new build can easily be 20 times leakier than a Passive House does not surprise us, but it may come as a shock to the typical consumer. This is one reason why we are so passionate about Our FabHaus: we know that we are building healthier, energy efficient, sustainable homes for people. If you would like to learn more about the modular airtight options we offer, please contact us.