We recently posted an article about What Prefab Means to Us, and now we are ready to share more about how we are bringing this construction method to market with Our FabHaus. Before we tell you more about how, let us tell you a little more about flatpack.
In essence, it is another word for prefab. Flatpack construction means that the home is designed in modules that are constructed offsite. Then those modules are shipped in the most efficient way possible to the building site for assembly. This flatpack approach saves time and adds value.
When it comes to construction, the greatest costs for any house builder are time and labour. By designing in a way that will minimise installation time, we simplify the entire onsite process. That's why our homes are constructed from start to finish in a fraction of the time of a typical new build. Flatpack also simplifies installation, which reduces the risks of poor workmanship, unexpected issues and mitigate the need for steel that is only required for lifting & assembly in traditional prebuilt modules. Our Flatpack doesn't restrict the overall architectural solution as in traditional prebuilt modules and is most efficient in use of structural material.
New Partnership Announcement
As Passive House architects, we know how to design with sustainability and efficiency in mind. So then how to bring our designs into flatpack reality? If you guessed by partnering with a sustainable, world-class partner then you're right! We are excited to announce our partnership with STEICO SE. They quickly became the obvious choice for us, given how aligned our values are. According to them they have been asking the same important question since the start of their company: "How can we build in an energy efficient, environmentally responsible and sustainable way?"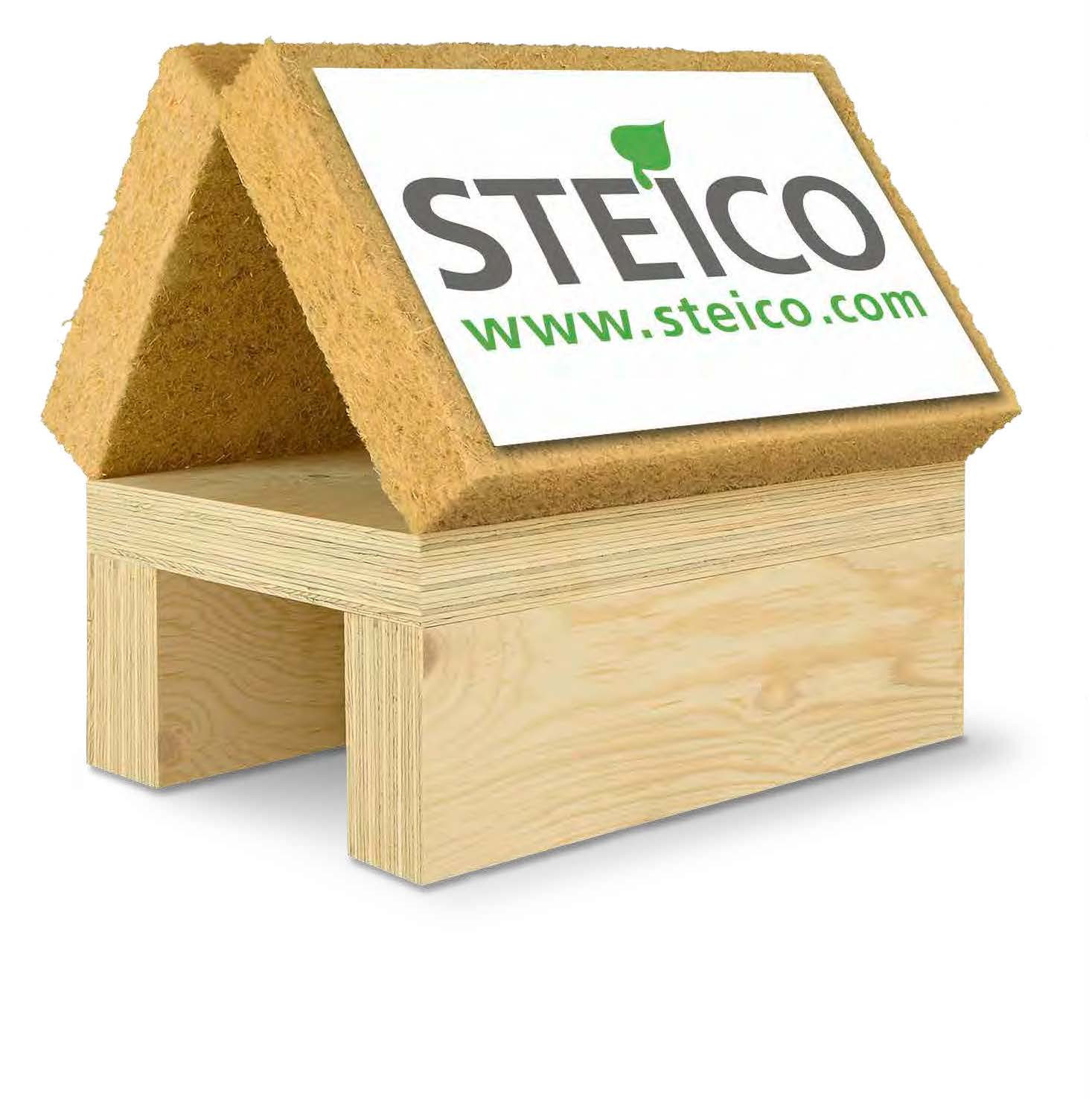 Since we ask ourselves that same question, we knew we had found the right partners. STEICO SE is the only European producer of timber products that offers a complete building system approach to construction. By meeting the highest requirements for ecological building and modern methods of construction, together we can build high quality flatpack homes that are healthy, safe and sustainable.
By choosing the most suitable and sustainable materials in every aspect of the home, we can offer a slender and economical building. Their STEICOjoist (pictured below) is dimensionally stable, which avoids the need for mid span blocking. No more nails popping in plasterboard due to the timber shrinkage either. STEICO SE is located in Germany, where they use third party control and independent audits in addition to their rigorous in-house standards. They guarantee that only the highest quality products leave their manufacturing plants.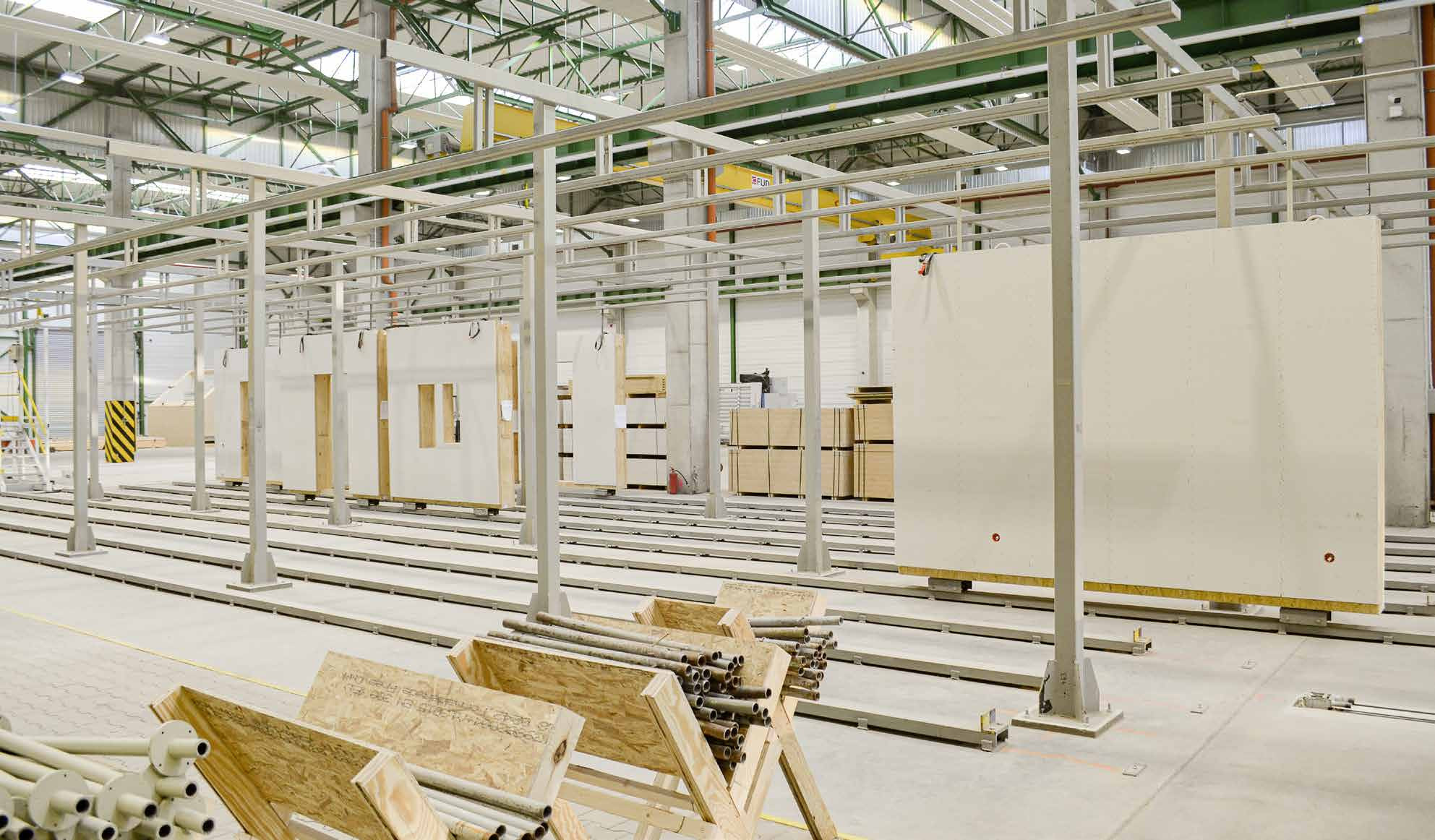 Production & Delivery Date to Victoria Set!
Now that we have solidified this wonderful partnership, we are excited to announce that the shop drawings for our FIRST Our FabHaus have been completed. In case you're not familiar with that term, shop drawings are structural certification and computations. It is where architectural design meets the AS/NS standards and codes for construction. This includes loads, connection details, wind loads, etc. It also outlines the sum of all building components and modules for the house, and how that will all sit in the shipping container. With the shop drawings done, we have also set the dates for production and delivery to site in Victoria!
We will keep you abreast of updates, so watch this space. In the meantime, you can contact us directly for more information about designing Our FabHaus for you, or for a passivhaus retrofit.